NSFAS Online Bursary Applications For 2021
Applications Open:
August 2021
Closing Date:
November 2021
Field of Study:
Fields of Study
Any Field of Study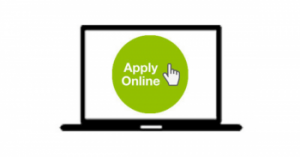 Bursary Details:
Applications are open today for NSFAS. If you want to study next year you should be applying now.
–nbsp;
Click Here for All Bursaries and Nsfas Details
–nbsp;
What Is NSFAS?
NSFAS is a government entity under the Department of Higher Education and Training which provides financial support to disadvantaged students who wish to further their studies at public universities or TVET colleges.
NSFAS has a new and improved system that allows each applicant to be considered with great care and enormous attention is given to evaluating every application.
–nbsp;
Click Here for All Bursaries and Nsfas Details
–nbsp;
"Each application will be treated equally by the NSFAS funding committee. Complete and submit your materials as soon as possible to ensure full and timely consideration of your application. There are tips and guidelines online and a YouTube channel for step-by-step information.
"You can also track and trace the progress of your application online by simply log in with your cellphone and ID number.
–nbsp;
Click Here for All Bursaries and Nsfas Details
–nbsp;
Candidate Requirements:
Who Qualifies For NSFAS Funding?
All South African citizens
All SASSA grant recipients qualify for funding
Applicants whose combined household income is not more than R350 000 per year
Persons with disability: Combined household income must not be more than R600 000 per year
Students who started studying before 2018 whose household income is not more than R122 000 per year.
The new application process takes only five minutes to complete and requires only a copy of the Identification Document (ID) for the applicant and parents, a payslip (of both parents) if parents earn an income, and a consent form to give the scheme permission to verify income.
Students whose parents are not working are only required to submit a signed consent form.
Advertisement
Click Here for All Bursaries and Nsfas Details
Conditions of Bursary:
"Continuing students who are funded by NSFAS this year will be contacted by NSFAS to sign their agreements online if they have not done so already. They are not required to reapply as funding will automatically continue in 2022 if they meet the progression rule of 50% pass.
Bursary Inclusion:
The NSFAS scheme has successfully paid more than R1.2 billion to institutions and students, and they will continue to pay more.
"We have also sent remittances to every institution to ensure money is allocated to students accordingly without delays. I am happy that this has been welcomed by vice-chancellors, college principals, and Student Representative Council (SRC) positive progress towards assisting the students."
More NSFAS officials will be deployed to institutions this week to support the application process and to continue assisting the students.
Each applicant should have a working contact number that NSFAS will use to communicate throughout the process of evaluation and funding decisions.
Should this number change, it must be updated online immediately or via the Toll-Free number 08000 67327.
A consent form is compulsory for every applicant. Without this, NSFAS may not verify income as declared by the applicant and thus may not conclude the funding decision.
How to Apply: